How Ready Are You for the IELTS?

Overcome the fear of IELTS!

Feel unconfident about your IELTS?
You know, clock is your enemy.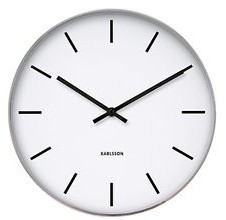 If you're taking the IELTS in less than one month or even within 3 months, I bet you are lacking confidence. And time being your enemy you don't want to rush either and make mistakes. Or worse, you don't want to resit the IELTS exam.
That's why we've designed this IELTS Mini Test to measure how prepared you are for the IELTS and give you that confidence you're lacking.
When you complete each question explanations and/or model answers are available.
Feel Lost? Don't know where to start?
Don't waste time on numerous research to find out what IELTS is and how to prepare for it!

Instead, find out your weak points and nail them down.
The test covers all the sections you will be tested during your real exam and since this is a pre-test you are not expected to know the answers to all of the questions.
As the test is self-paced, you can complete all of the units in sequence, or only select the areas you want to focus on to prepare for the IELTS Academic tests.
What are you waiting for? 
This is a FREE Test
Take this mini test to see if you're ready to sit the IELTS.